Our Favorite Books for Babies
Babies and Bumps
October 03, 2020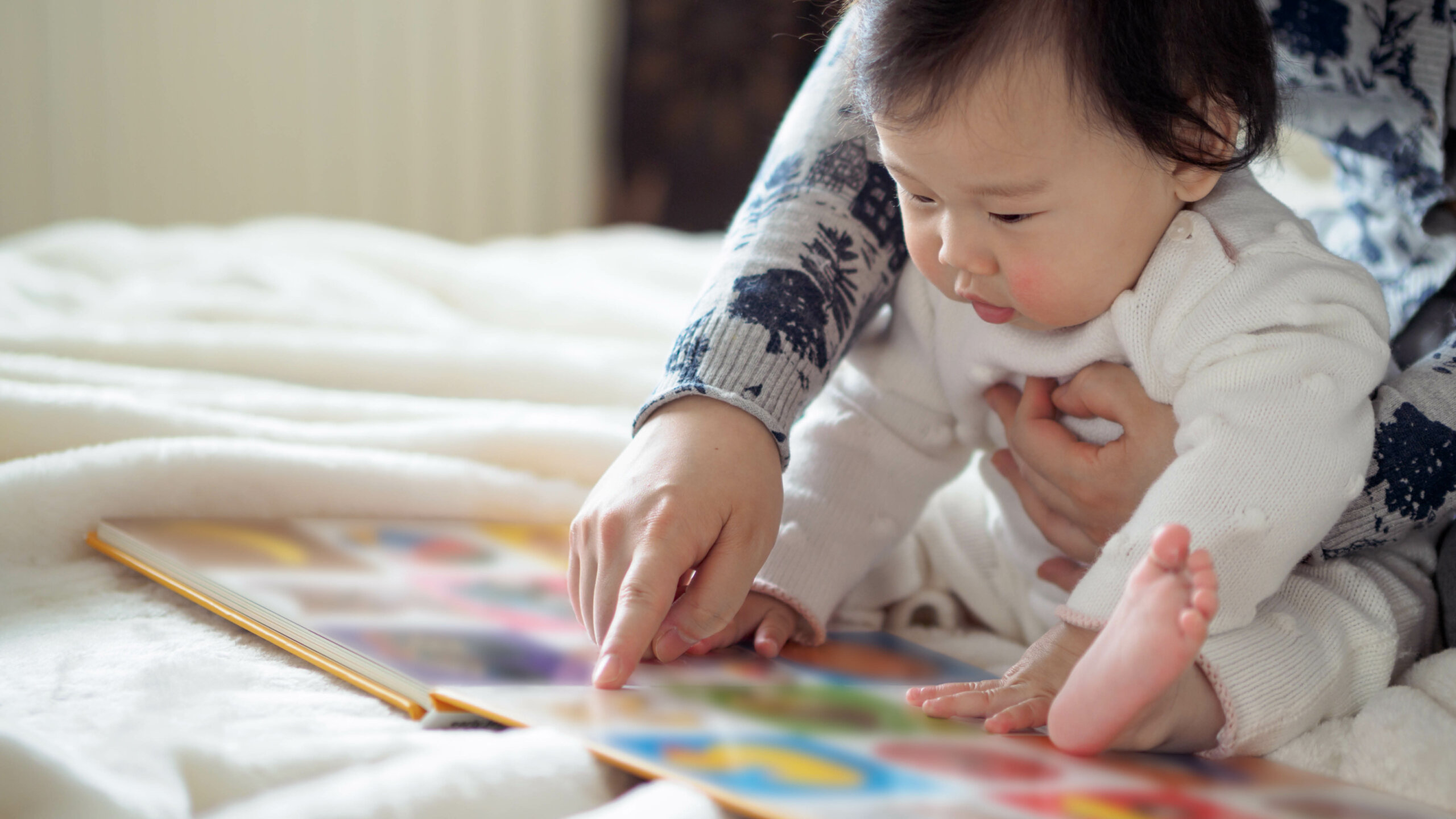 I'm big on reading to kids all year round, but since October is National Book Month, I think reading deserves a little extra attention. I've spent quite a bit of time reading children's books, and these are some of my absolute favorites. They're staples in our home, and any one of them would make a fantastic addition to your family library.
Reading to babies works.
It's never too early to start reading to your little one. Even when children aren't paying attention to you or the book, they're still absorbing the benefits. For kids who learn best when they're active and moving, sitting still isn't the most valuable lesson. Even very early in life, reading aloud to your baby promotes memory, attention, and listening skills, increases exposure to new words, and builds the foundation for a love of books and learning. Story time is also a great chance for parents and children to calm down while strengthening the parent-child bond.
So here they are — My Top 9 Books for Babies!
Little Tree
Celebrate National Book Month with the perfect book for fall! The important message here is that change can be scary, but we need to let go in order to grow. I literally tear up every time we get to the page where the tree lets go of his leaves! Though the story is moving, it's also very simple. Little Tree can communicate the concept of courage pretty clearly to even the littlest kids (like my G, who has loved this book since she was 1). The illustrations are simple, colorful, and just beautiful.
The Runaway Bunny
Everyone knows Goodnight Moon, which was created by the same author/illustrator duo of Margaret Wise Brown and Clement Hurd. This heartwarming story about a mother's unconditional love for her baby teaches kids that wherever they are, there you'll be.
Find The Runaway Bunny on Amazon >
Giraffes Can't Dance
This one will be a strong contender for your family's favorite jungle book. Giraffes Can't Dance will acquaint your kids with all sorts of exotic animals. The brightly colored illustrations are exuberant, and the story is "rollicking and rhyming." It's really about marching to the beat of your own drummer, being confident, and owning who you are — quirks and all.
Find Giraffes Can't Dance on Amazon >
Freight Train
This classic concept book is a Caldecott Award recipient. The simple but beautiful illustrations show the big, bold freight train up close, making you feel like you're moving with the train and seeing what it's seeing. My D learned his colors with this book, and it reinforced his love for trains.
Find Freight Train on Amazon >
Little Blue Truck
This very cute book about the importance of friendship and helping others is super fun to read. I love the cadence and rhymes — and I suspect those aspects of the story contributed to making it one of the first books that D could "read" all by himself. Plus, what little one doesn't get excited about a book that has both truck sounds and animal noises?
Find Little Blue Truck on Amazon >
Beastly Babies
Beastly Babies is perfect for slightly older kids, especially those who are getting ready to become a big brother or sister. Through downright gorgeous illustrations, it shows how all kids and families are different, and how much (cute and lovable) mischief babies can get into. It makes D laugh about himself, have more patience for his little sister when she's messy or loud, and think about the future when he'll have "beastly babies of his own."
Find Beastly Babies on Amazon >
Mister Seahorse
So many books focus on the bond between mom and baby — Mister Seahorse is one that focuses on how daddies care for and love up their littles! You'll recognize the artwork of Eric Carle immediately, and (depending on which edition you get) the peek-a-boo pages will excite your young readers. The illustrations are playful and captivating, and the message is an important one.
Find Mister Seahorse on Amazon >
Pat the Bunny
This Golden Book was a favorite from my own childhood, and it's been a joy to share with our kids. Its magic is the interactivity; smell the flowers, read the book, try on mommy's ring, feel daddy's scruffy beard. With a short and easy-to-follow story, Pat the Bunny is ultra engaging and encourages children to explore with their senses.
Find Pat the Bunny on Amazon >
Wherever You Are: My Love Will Find You
Nancy Tillman's illustrations are magical and otherworldly in this spectacular book. A parent's love knows no bounds, and that message is reinforced in language that's comforting to even the littlest hearts and minds. The idea of being loved and cherished even when we're not together was especially comforting when my babies were experiencing separation anxiety. Wherever You Are: My Love Will Find You makes it easy to tell kids how special and important they are.
Find Wherever You Are: My Love Will Find You  on Amazon >
What incredible books am I missing?
It's impossible to read all the great children's books out there in a lifetime – let alone a childhood! What beautiful, meaningful, or just plain amazing kids' books should other parents not be missing out on? Drop us a line at hello@babies-and-bumps.com to let us know!
Happy Reading!
All images courtesy of Amazon.com
By: Monica Infante, Founder & President of Babies & Bumps