Special Activities for Little Ones at the Library This Saturday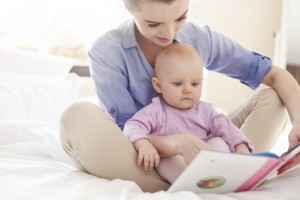 February 6th is Take Your Child to the Library Day (or TYCttLD) in Monroe County, and our libraries have all sorts of surprises in store for kids of all ages. This incredible holiday was started by two Connecticut librarians in 2011, and since then it's spread organically throughout the United States. The goal is to promote awareness of libraries and to introduce them to the next generation. It's also a chance for everyone to discover that the library isn't all about quiet time and checking out books. There's a whole lot of fun (and learning) to be had at the library.
Special Events for a Special Day
As though the library on a normal day weren't exciting enough, Rochester's Central Library will host a huge variety of activities for Saturday's celebration. There are whispers of a secret hidden room that's almost never open, where kids can let their imaginations run wild. Activities designed to be shared by little ones and their parents will include an I-Spy winter scene (can you find the 26 hidden items starting with each letter of the alphabet?), a book maze (can you make it all the way through without knocking over any books?), and a Lego Lab. For tiny tots there will be a shred pool(!) and some tactile selections from the Lincoln Toy Library. Visitors shouldn't worry about timing. The festivities will continue throughout open hours on Saturday. Those who don't live close to the Central Library can enjoy special "Take Your Child to the Library Day" fun at nearly any branch in the Monroe County system.
Amazing Resources for Small Children
Children's Services Consultant Tonia Burton hopes that this holiday will help people discover how fun the library can be. She urges new local parents to use the day (any time, at their convenience) to check out the wealth of resources the library makes available. "We have dedicated, trained children's librarians on staff who are here to help you create an environment rich with literacy for your kids." Among those resources is a wealth of expertise and programming related to early literacy. Burton notes that, while the TYCttLD will be full of activities, librarians will be on hand to help parents find great programs and make the most of their community libraries.
We love Monroe County Libraries!
Nobody appreciates the value of the library more than Beyond the Bump. The Monroe County Library System has been incredible in supporting Rochester's local moms. They've hosted lap-sit story time demonstrations, connected us with early literacy programs, and shared "Every Child Ready to Read" with our attendees. Their demos and seminars are among the highlights of our events, and the library's resources and programming support local families all year long. We're excited for TYCttLD because when families and libraries connect, everybody wins!
Free & Easy Ways to Make a Difference
As you enjoy your day at the library, you might see opportunities to lend a hand. One of the easiest and most powerful ways to help your local library is simply to use it, and to encourage your children to do the same. On Take Your Child to the Library Day, there will be a (completely optional) bonus opportunity to protect the library. If you feel that libraries are important for our kids and communities, you can take a moment to show your support by signing an Advocacy Card. Local representatives are collecting these cards and will take them to Albany later this month to advocate for funding and protection for New York's libraries. Just by showing up, you're pitching in.
How you use the library is up to you!
Whether you come in to browse books, construct a craft, play with legos, meet other moms, or get a library card for a little one, Take Your Child to the Library Day offers something for everyone. The Central Library will be abuzz with activity, but special activities can be found at branches throughout Monroe County. Whatever you do, don't miss this opportunity for the whole family to discover (or rediscover) a lifelong love of the library.
For additional information on reading with baby, check out this blog post.
Monroe County Library System Events for TYCttLD 2016
Click here for the full list of events at all Monroe County Libraries.