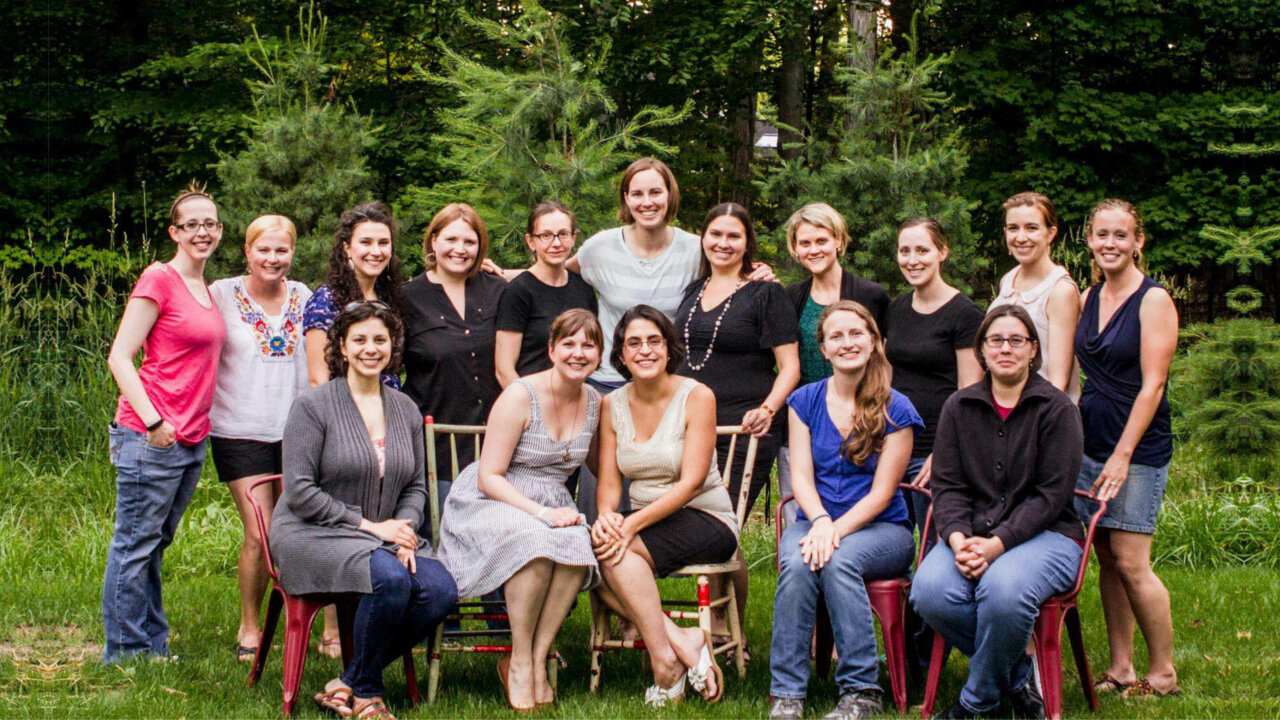 Groups
Connections are powerful. We'll help you find a community of moms to share much-needed advice, support, and friendship. You'll share your best stories, swap advice, and celebrate milestones together. We've got an exciting launch planned to get you plugged into this powerful energy. Don't miss it!
Babies & Bumps
GROUPS ON THE APP
I'm Monica, founder of Babies & Bumps. I started a group after having my first baby in 2012 that was just for other moms with babies born the same year… it was one of the best things I did as a new mother. It became the inspiration for the groups we're launching this fall! It was transformative – we felt supported, empowered, and validated when we needed it most. And many of our members have become more like family than friends.
Get on the waitlist to know when the app launches and for a chance to be a beta tester… scroll down to sign up!
There's something incredibly powerful about the bonds that can form between new moms when they're sharing birth stories, trading tips and tricks, and helping each other find their way through life with a baby.

MONICA INFANTE / BABIES & BUMPS
Questions & Answers
We're launching our hybrid groups (in-person + online), beginning with cities where we host annual events… Buffalo, Charlotte, Cincinnati, Cleveland, Columbus, Indianapolis, Pittsburgh, Rochester, and St. Louis. Then we'll continue to add other cities throughout the country. We'll also have online-only groups that are available anywhere!

Our groups are intended for parents who have a baby or one on the way. Start with the group that matches the year your first child is due or was born. These are your people. They'll get where you're at and be there for you along the way. Our groups will be a community of parents sharing similar stages of the parenting journey, learning and growing together over the years! Once the app launches, we'll roll out both nationwide and city-specific groups.

We do ask that you apply, but it's more of a screening than an application. We want members to feel secure being vulnerable and sharing in our groups. We get it… connection is built on trust. We take a few extra steps to make sure other applicants are real people and meet both the birth year and location requirements. Members also need to agree to our community guidelines before we grant access to the group.

Nope! We want the Babies & Bumps groups to be free forever. We believe that connections like this are lifelines for new and soon-to-be parents, and we're on a mission to make them available to anyone anywhere. However, please note that some in-person gatherings and online events or offerings may require a fee if you decide to join us.

We'll ask you to agree to our community guidelines when you join our groups in order to make experiences safe and rewarding for everyone. Here are a few essential values we uphold:

Respect – we're all here for support, community, resources, and friendship. Racism, hate speech, bullying, or intolerance are all grounds for removal. Babies & Bumps is an inclusive, judgment-free space where all are welcome.

Confidentiality – what happens here, stays here. It's the only way to build trust and allow members to be authentic and vulnerable.

No solicitation, please – if you're interested in sharing your product or service with the group, please contact us at hello@babies-and-bumps.com.

Absolutely. No matter your religion, sexual orientation, gender, race, ethnicity, whether you're trying to conceive or pregnant with your fourth, whether you're married or single, all are welcome. Our guidelines support these values, and our groups are managed to be sure all are safe and welcome in our spaces.

We all want health and happiness for our families, and we all need support to make it happen. Babies & Bumps is a welcoming community of support for everyone with a baby or one on the way who shares these values.

Dads need support and are welcome, too! To keep this a safe and comfortable space, the majority of our groups are reserved for birthing and breastfeeding people (those of you with a uterus or who are lactating, regardless of how you identify from a gender standpoint.) However, we will have special interest groups for dads, adoptive parents, parents of twins, etc.

Our groups combine connections with brands and local businesses, virtual chats and in-person gatherings, finding BFFs in your backyard, and connecting with other parents across the country. Our groups are curated, managed, and free for members to enjoy. If you've got a baby or one on the way, you won't want to miss out.