Meet the Team
Monica Infante founded Babies & Bumps after the birth of her first baby in 2012. Since then, we've grown into a talented team committed to our mission of bringing exclusive events and valuable resources to new parents.
Babies & Bumps
Bios
At Babies & Bumps, we're driven by a desire to make the world a better place for the parents and families we serve, and the organizations that cater to them. We're a passionate, close-knit team that spends our days supporting new and soon-to-be parents with events, resources, and community connections. We love the opportunity to empower parents to have the pregnancy, birth, and life with their baby they desire – and deserve.
Founder / President
Monica Infante
Read More
Monica is the founder of Babies & Bumps, and head of Infante + Co., a firm offering fractional CMO (marketing) services to mission-driven organizations since 2003. She's also a founding board member of Civic Genius, a nonprofit, nonpartisan organization that creates relatable and accessible content to demystify American politics and give people the tools they need to make their voices heard.
Starting Babies & Bumps in 2013 after the birth of her first child was the perfect marriage of her professional expertise and passion. Monica does a little bit of everything at Babies & Bumps! A typical day might involve negotiating a venue contract, meeting with event partners, updating social media, or answering questions from the Babies & Bumps audience. As the organization grows, she's less involved in event prep and more involved in strategy, technology, and operations. The best parts of her day are talking to the parents in the B&B community to learn about what they need and developing solutions to support them in collaboration with their rockstar brand and business partners.
Monica has two kids, ten-year-old Dominic and eight-year-old Gianna. When she's not working on Babies & Bumps, Monica loves being in, on, and around the water! She loves to swim, and it's one of her favorite ways to spend time, whether alone or with her family. She also enjoys hiking, puzzles, and curling up with a good suspense novel. Monica is passionate about making a difference in the lives of the parents Babies & Bumps serves. It warms her heart to meet parents at Babies & Bumps events and hear the impact they've made firsthand.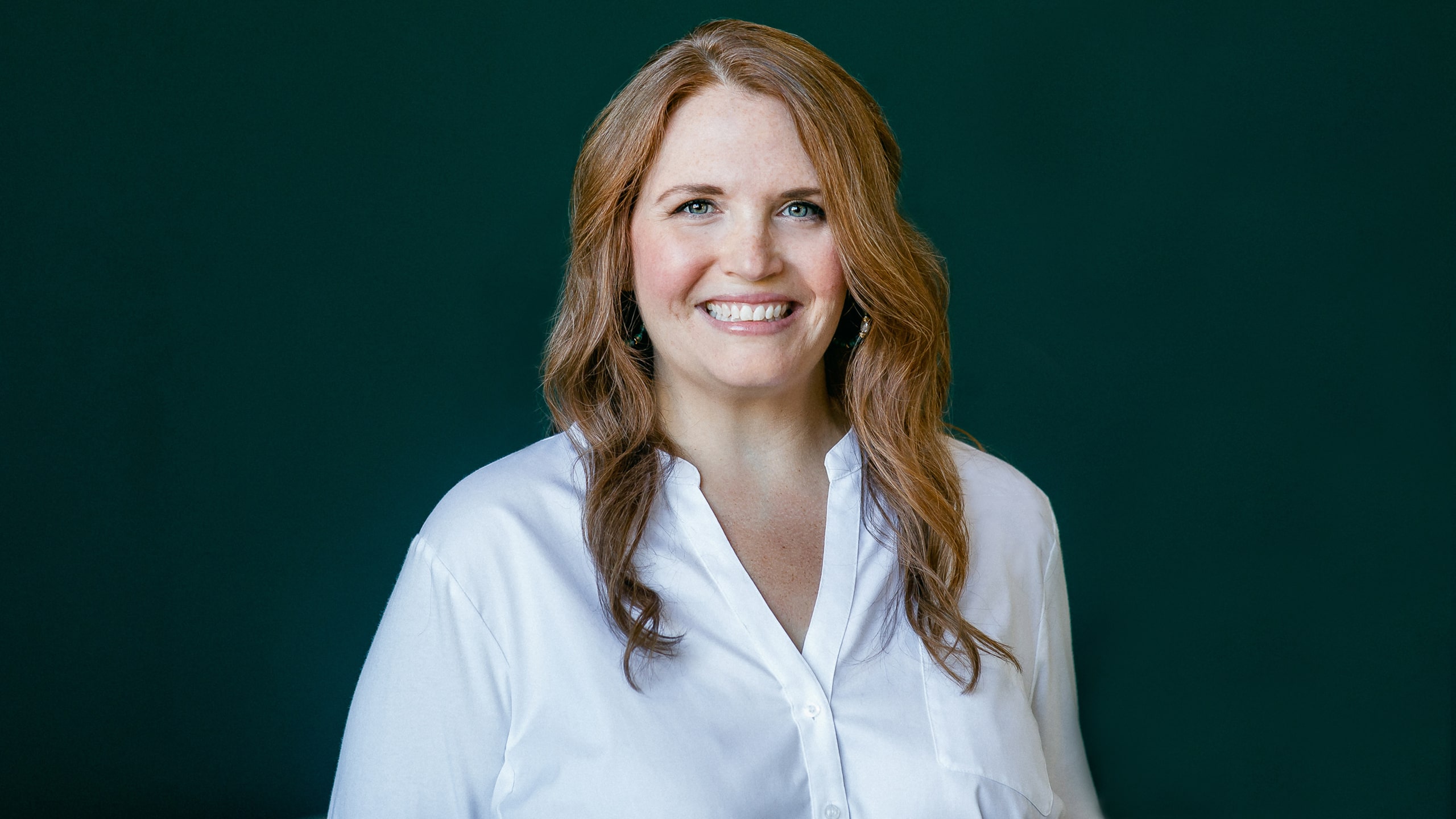 Co-Founder / Community Manager
Melissa Bowie
Read More
After meeting at a first-time moms' group, Monica and Melissa started an event together to help local women navigate pregnancy and their first year of parenthood. They shared all aspects of the planning process in the first two years of the event, from budget creation to logo design, to sales and marketing. After Melissa had her second child, she decided to take a step back and focus on being a stay-at-home mom. But she's been involved with Babies & Bumps in one way or another for the past eight years. Melissa has assisted with event promotion, coordinating sponsors and vendors, and helped with graphic design. Now that her kids are older and in school, she is excited to once again work more closely with the team. As the event grows and expands to new cities, she'll be focusing her role on building online communities that serve new and soon-to-be parents nationwide.
Melissa has two daughters, ages seven and nine, and just added two fur babies, Mac and Maggie, to her family. She loves crafting, gardening, dancing, hiking, and traveling, preferably to the beach! Having a baby is an exciting time but can also be overwhelming. Like many parents, Melissa remembers feeling a bit unprepared after she had her first baby. Research for their first event led her to many wonderful resources she wished she would have known about before having her babies. Sharing this knowledge through Babies & Bumps helps new parents feel more confident as they start their new role as mom or dad, which, in the end, is beneficial for them, their little ones, and the brands and local businesses that serve them.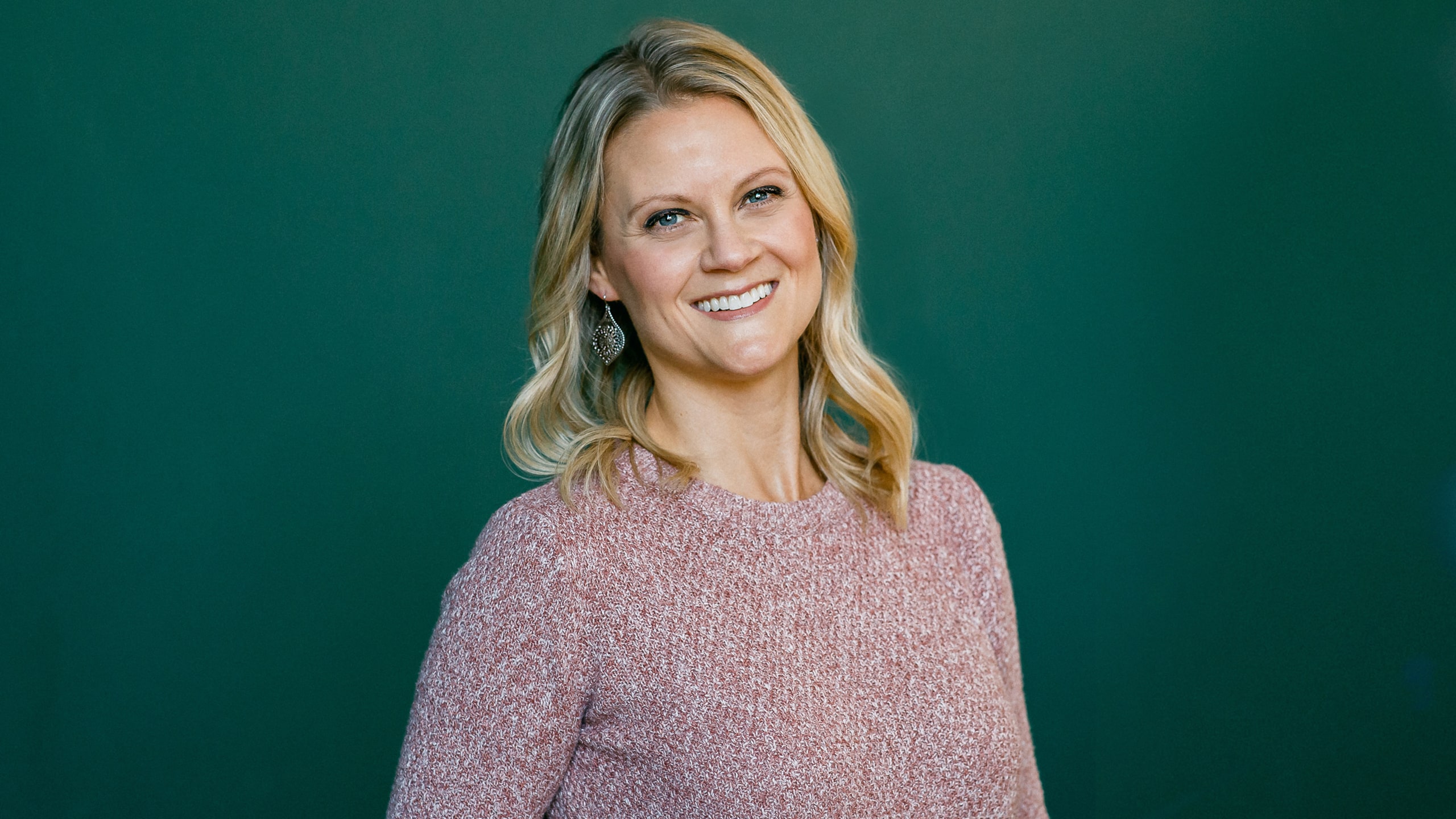 Executive Assistant
Olivia Altreith
Read More
We welcomed Olivia to the Babies & Bumps crew in May 2022. As Executive Assistant, she does a little (actually, a lot!) of everything. Every day at the office is different, and Olivia fully embraces the variety of tasks presented to her, tackling all of them with poise and positivity. She has a knack for finding answers, solving problems, and making her co-workers laugh until their bellies ache!
When the warm sun is shining, you can spot Olivia at the lake on her paddle board or climbing a mountain. If she's not there, she's probably elbow deep in dirt, doing who-knows-what kind of handy woman yard work. She bought herself and her dog their first home in early 2019, and Olivia lets him believe he's the best helper. She loves to start her days at the gym, end them with calmness on the couch, and she's usually up for anything in between. Being part of Babies & Bumps has made her feel like she's accomplishing something that matters in this world. She loves the close-knit team atmosphere that brings laughter and true support.
Graphic Designer
Liv Holmes
Read More
Liv joined us in April 2022 and is the Graphic Designer for Babies & Bumps. She spends her day creating dynamic, yet cohesive graphics, illustrations, and layouts for everything from stickers to signage! Liv is energized by the variety of work and new design challenges that offer her the opportunity to grow and collaborate with the team.
When she isn't at work, Liv is at home with her husband, Ben, and her fur-baby, Norman. She's a movie junkie, so you could probably catch her at the movie theater or curled up on the couch, watching the latest releases. She also loves to read romance novels, bake bagels and bread, and take Norman on walks through the neighborhood. Liv has been passionate about understanding pregnancy, birth, and postpartum since long before she ever thought about having kids. As an expectant first-time mother herself, she is thrilled to be part of an organization dedicated to providing connections and empowerment to new and soon-to-be parents… just like her!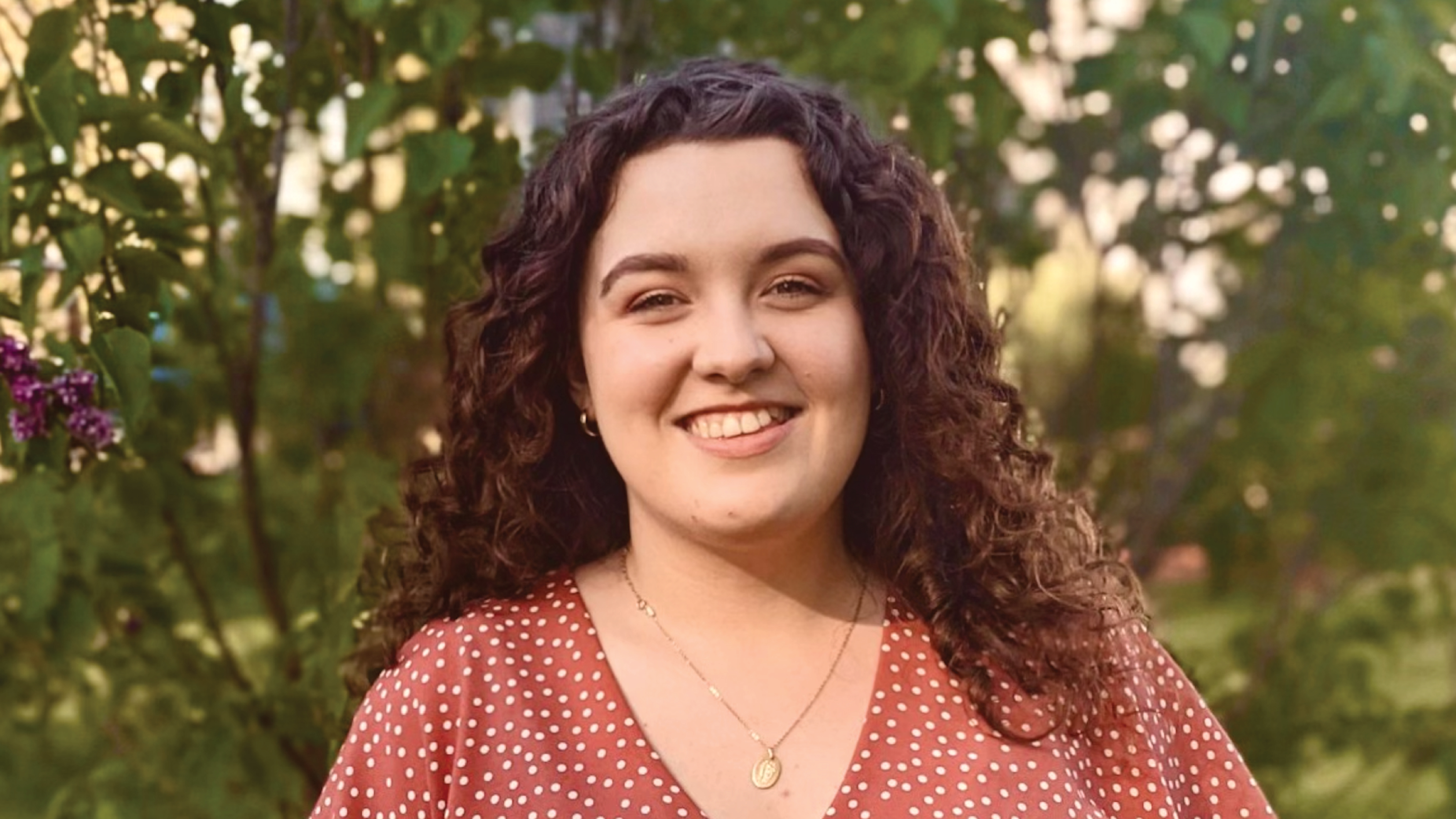 Principal
Peter Infante
Read More
Peter worked in the advertising agency business for over 30 years but has helped Monica, his wife, with Babies & Bumps since day one. As the company grew, he continued to lend support and eventually decided to leave his job to join Babies & Bumps full-time in 2020. While much of his focus is on marketing and writing, he's the guy who will take on any challenge and figure it out. From sewing the equipment cases they use at their in-person events to video production, he'll get the job done.
Peter has two kids, ten-year-old Dominic and eight-year-old Gianna. He loves doing anything that feels creative, especially cooking, sketching, woodworking, and playing guitar and bass. When their first child was born, he went from feeling like "I've got this" to suddenly realizing in mere seconds that he didn't. He loves seeing the new and expectant parents they work with walk away with the insights, skills, and connections they'll need to avoid that harsh wake-up call he experienced.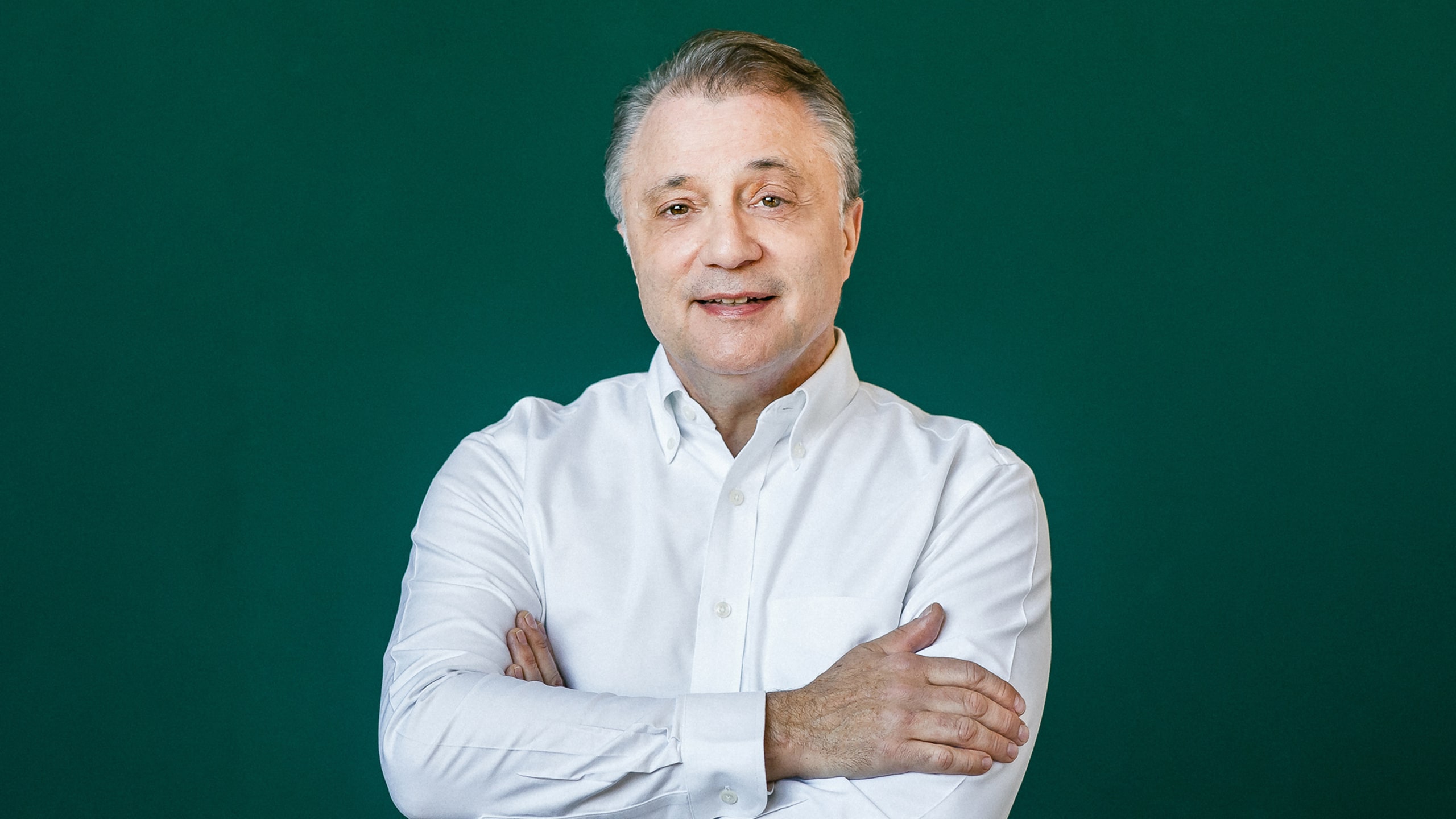 Business Development Assistant
Skye Ogren
Read More
We welcomed Skye to the Babies & Bumps team in May 2022 as our Business Development Assistant. Having previously worked in the bridal and fashion industry, she's ready to handle anything! Skye is excited about forming business partnerships that will benefit the Babies & Bumps community and connecting with new and expecting parents at our events. With seven nieces and nephews, she's no stranger to newborns or the chaos they can bring!
When she's not packing up mailers and prepping for events, Skye is busy as a forensic psychology student and catching up on true crime documentaries. Any free time outside of that is spent consuming as many books as possible on her reading list. Skye and her boyfriend are currently house hunting so their dog, Zena, can have her own yard someday. Until then, they will be playing John Mayer or Lizzo on vinyl while Skye color coordinates all previously mentioned books in their (cramped) apartment. If you need her, just follow the sound of her boisterous laugh and a trail of cookie crumbs.
Marketing & Partnerships Manager
Jenna Page
Read More
Jenna has been with the team for nearly four years and handles marketing, partnerships, and event planning. She spends her time organizing and hosting virtual and in-person events in a number of cities, collaborating with and solidifying sponsorships and partnerships, and creating a memorable consumer experience.
Jenna has two kids under five, Jay and Laurel. When she's not at work, she loves to travel, sing, party plan, and adventure outdoors, exploring new places with friends and family. She loves her work with Babies & Bumps because it allows her to create a safe space for new and expectant parents to be seen and heard, make connections, and become empowered in their parenting journey. The knowledge, connections, and empowerment she has built and experienced between her first and second births are invaluable. It's amazing to see parents all over the country (and world) experiencing the same thing with the help of connections and resources provided by Babies & Bumps.
Event Planning Specialist
Tess Woodruff
Read More
Tess is the Event Planning Specialist for Babies & Bumps. She handles graphics, photography, event logistics, and day-to-day operational needs. She also is the self-appointed head and sole member of the party planning committee. This team loves any reason to celebrate, so no holiday or birthday goes by without a dessert, drink, lunch, or craft. She started with Babies & Bumps back in November of 2017. She loves her days at Babies & Bumps because no two days are the same. During the off-season, she spends most of her time at the computer. However, during event season, she is running around packing, managing inventory, running errands, and traveling to their cities and venues.
Tess is a proud aunt to her eight-month-old niece, Iris (Rissy), and loves to share photos and stories of her with anyone she meets. Most Saturday mornings you can find Tess at her local public market pretending she's there to buy produce but actually buying donuts and empanadas. Next, she'll be off to watch her niece to give her sister a break from hands-on parenting. She loves sewing, quilting, painting, drawing, sculpting, baking, and gardening. In Tess's house the laundry may not always be done, the floors may not be swept but there is art on the walls, something in the oven, and plenty of love. She loves that the Babies & Bumps team works so well together and that they laugh together every day. Tess thinks her role is the perfect marriage of creativity and organization and loves knowing that her work makes a difference. Hearing from parents who were able to have a VBAC, or able to breastfeed, or who gained the confidence they needed to advocate for themselves is what makes it all worth it.