Event Overview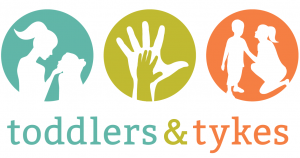 Join us on Saturday, November 10th from 10AM to 2PM at the DoubleTree Rochester at our 2nd annual event for Rochester's parents with toddlers & tykes!
Toddlers & Tykes is an event designed just for parents who have kids between 2 and 5 years old, and anyone who's attended Rochester's premier event for parents with "babies & bumps" will recognize the format! It's a special day where moms, dads, and caregivers can come to…
Connect with local organizations that cater to you and your family
Attend in-depth, expert-led seminars, mini classes, and demonstrations on topics that are geared towards parenting, toddlers, preschoolers, and 

kindergarteners

Support a local non-profit that serves parents or young children via our raffle

Leave with a gift bag and have the chance to win door prizes

…and more!
Parking is free and plentiful!
Details are forthcoming — for now, save the date! We can't wait to see you in 2018! Sign up for our newsletter or RSVP to our Facebook events to be notified when tickets go on sale.
If you're interested in becoming a vendor or sponsor, please fill out this form and we'll be in touch!