Event Overview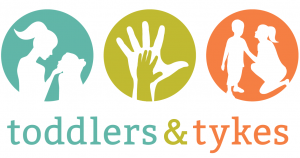 Join us on November 10th from 10AM to 2PM at the DoubleTree Rochester for Toddlers & Tykes!  T&T was launched after our attendees at our flagship event, Babies & Bumps, asked — "what's next?!" As parents ourselves, we know that your need for support, education, and local connections doesn't end when your "baby" isn't a baby anymore!
Toddlers & Tykes is an exclusive event designed for parents who have kids between 2 and 6 years old, and anyone who's attended Rochester's premier event for parents with "babies & bumps" will recognize the format! Here's what moms, dads, and caregivers can expect on event day:
Educational sessions –we partner with local experts to provide classroom-style workshops and seminars on a wide range of topics related to parenting and kids, like how to make learning fun, satisfy the pickiest of eaters, or sharpen positive parenting skills.
Demonstrations — choosing activities for kids can be tough, and it often takes a while to find the best fit. This year we'll feature music and drama class preview. There will also be a car seat safety technician on-site to show the ins and outs of car seats, including boosters.
Exhibitors & vendors — we curate the event in order to showcase organizations that cater to parents with kids between two and six years of age, have positive online reviews and good reputations, and have missions that are aligned with ours. On event day, guests can learn about local resources, shop, sign up for classes, and more.
Creature comforts — we offer amenities like a mothers' lounge — for peace, quiet, nursing, and pumping — as well as a snack shack for kids, passed samplings for parents, a stroller check, and more.
Kids' activities — while this event is designed for parents, their toddlers & tykes are often in tow. This year, we're partnering with the Toy Library to make toys and activities available in the atrium, in order to make the day fun for our littlest guests, too.
Truly fabulous giveaways — the gift bags alone contain over $90 in products, plus samples, special offers, and class passes. There are also door prizes upon entry and grand prize drawings at the end of the day.
Support for a worthy cause — guests have a chance to win dozens of prizes generously donated by our sponsors, local businesses, and manufacturers. 100% of proceeds from raffle ticket sales will be donated to 

Parenting Village

!
Convenience — free and plentiful parking, a central location with easy highway access, and two full-service, on-site restaurants, all at a gorgeous venue — the DoubleTree Rochester.
Are you interested in partnering with us? Fill out this form and we'll be in touch ASAP!
We can't wait to see you on November 10th!