Event Overview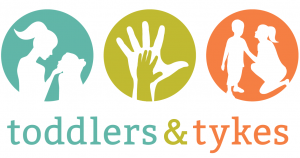 Join us on Sunday, April 9th from 9:30AM to 2PM at the RIT Inn & Conference Center at our 1st annual event for Rochester's parents with toddlers & tykes!
We've been organizing Babies & Bumps for 5 years now, and as parents of two kids ourselves (ages 2 and 4), we know that your need for support, education, and local connections doesn't end when your "baby" isn't a baby anymore!
Toddlers & Tykes is an event designed just for parents who have kids between 2 and 5 years old, and anyone who's attended Rochester's premier event for parents with "babies & bumps" will recognize the format! It's a special day where moms, dads, and caregivers can come to…
Connect with local organizations that cater to you and your family
Attend in-depth, expert-led seminars, mini classes, and demonstrations on topics that are geared towards parenting, toddlers, preschoolers, and 

kindergarteners

Support a local non-profit that serves parents or young children via our raffle

Leave with a gift bag and have the chance to win door prizes

…and more!