Demonstrations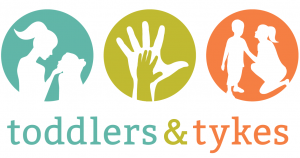 We typically have two types of demonstrations at Toddlers & Tykes: "windows into the classroom," and those that give you a quick "how to," leaving you with skills you can take home and put into practice.  Demos typically last about 15 minutes, and take place on our exhibitor floor.
We also have seminars & workshops throughout the day.
A schedule for 2018 will be released sometime in February. In the meantime, take a peek at our topics and presenters from last year!
Last Year's Schedule
10:30AM: Essential Oils for Families – Young Living Essential Oils (Lindsay Holahan)
11:00AM: Class Preview – Kanack School of Musical Artistry
11:30AM: Class Preview – Musically FIT
12:00PM: Class Preview – Drama Kids, International
12:30PM: Class Preview – Strike Back Martial Arts
1:00PM: Class Preview – Butterfly Kids Yoga
1:30PM: Reading with Kids – Usborne Books & More (Jodi Cook)