Seminars
Our seminars are led by local experts and focus on topics related to pregnancy, labor & delivery, newborns & infants, and the transition to parenthood. Sessions are typically 30 to 45 minutes long. We also have demonstrations throughout the day.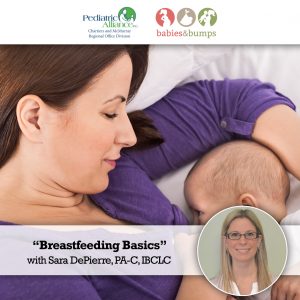 >10:15AM
Breastfeeding Basics
Presented by
Sara DePierre, PA-C, IBCLC
Pediatric Alliance- Chartiers/McMurray & Regional Office Divisions
Learn basic techniques to foster the breastfeeding experience you desire in this seminar with Sara DePierre. Gain insight into breastfeeding in the hospital and after discharge, what to expect and common concerns new breastfeeding mothers have, when to seek help, benefits for mom and baby, and what successful breastfeeding looks like. Sara is a Physician Assistant, Board Certified Lactation Consultant, a mother of four, and loves working in the community in which she lives.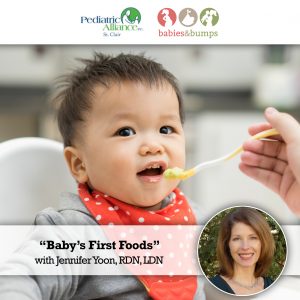 >10:15AM
Baby's First Foods
Presented by
Jennifer Yoon, RDN, LDN, Breastfeeding Educator 
Pediatric Alliance- St. Clair Division
What are the basic nutrition needs of an infant, what are the best foods to offer, and when should they transition to solids? Answer each of these questions and more in this seminar with Jennifer Yoon. Explore different infant feeding methods to determine what will work best for you, learn how to select healthy, developmentally appropriate foods, and come away with tips on how to create a stress-free, happy mealtime environment. Jennifer has more than 20 years of experience working with children and families including 10 years at Children's Medical Center of Dallas, 8 years as Director of Early Education, and 5 years providing nutrition education, counseling, and feeding support at Pediatric Alliance, St. Clair Division.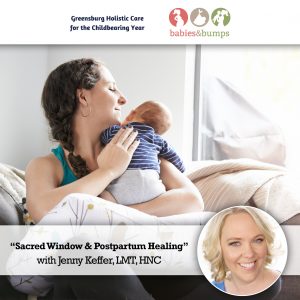 >11:15AM
Sacred Window & Healing Postpartum 
Presented by Jenny Keffer, LMT, HNC
Greensburg Holistic Care for the Childbearing Year
In Ayurveda, the 42 days after birth are called the "Sacred Window." During this healing time, the mother is cared for, given daily massages, and nurtured with warm foods and herbs. Learn more about how to prepare a postpartum plan for healing during this precious time in this seminar with Jenny Keffer. Understand why the postpartum period is sacred and how crucial it is for mom, discover sample postpartum plans and recipes for self-care and healing, and leave with practical tips for an amazing "Sacred Window"! Jenny is a Licensed Massage Therapist, Holistic Nutrition Coach, and an advocate for Fertility, Pregnancy, and Postpartum Holistic Health. Jenny is passionate about educating women from pre-conception through the first year postpartum about holistic health options so that they do not simply survive but THRIVE.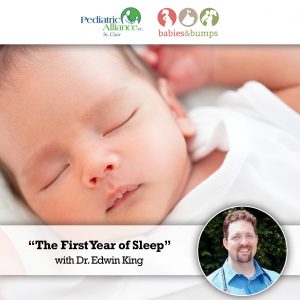 >11:15AM
The First Year of Sleep 
Presented by
Dr. Edwin King
Pediatric Alliance- St. Clair Division
While sleep itself is a natural process, developing healthy sleep habits is a learned skill. This seminar is designed to help parents of infants and toddlers form healthy and lasting sleep habits, ultimately giving the entire family the sleep they need. Dr. Edwin King will walk through how sleep habits change as babies grow, provide information on baby sleep cycles and toddler sleep strategies, and teach parents how to lay a strong foundation at home. Dr. King is on staff at St. Clair Hospital and an adjunct at Children's Hospital of Pittsburgh; he has been in Pittsburgh since 2001 and has a strong professional interest in ADHD, learning disabilities, and anxiety.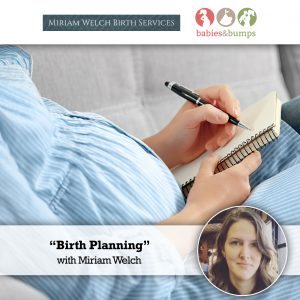 >12:15PM
Birth Planning 
Presented by
Miriam Welch
Miriam Welch Birth Services
Feel confident and ready for a positive and satisfying birth experience, no matter what your plans are! In this seminar, Miriam Welch will share ideas for setting up the perfect birth team, ways to stay active during pregnancy, understanding your options, and creating a birth plan for labor and delivery. Miriam Welch Birth Services provides birth doula support and childbirth classes to families in the Youngstown, Ohio area.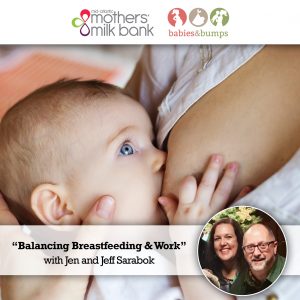 >12:15PM
Balancing Breastfeeding & Work 
Co-presented by Jeff Sarabok, RN, MBA and Jen Sarabok, MA
Mid-Atlantic Mothers' Milk Bank
Set yourself up for success as a breastfeeding mom returning to work in this session with Jeff and Jen Sarabok. Discuss breastfeeding options, expectations, and resources to help create a plan that best suits you and your family. Get ideas for preparation and support while breastfeeding at work, learn about maintaining milk supply, and gain resources for talking to your employer and child care provider. Jeff has extensive experience in healthcare administration, is a nurse manager for St. Clair Medical Services, and is the current President of the Board of Directors at the Mid-Atlantic Mothers' Milk Bank. Jen teaches psychology and child development as an assistant professor at Butler County Community College and successfully breast-fed both of her children beyond their first year of life, while also balancing her career.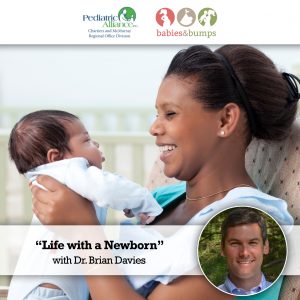 >1:15PM
Life with a Newborn
Presented by
Dr. Brian Davies 
Pediatric Alliance- Chartiers/McMurray & Regional Office Divisions
Since newborns don't come with an instruction manual, we're bringing in Dr. Davies for a seminar packed with information and helpful tips to help you successfully navigate the early days with your little one! Learn about basic infant care, effective feeding and sleeping techniques, and what to expect from your pediatrician. Dr. Brian Davies was born and raised in Pittsburgh, has been a pediatrician with Pediatric Alliance since 2007, and is on staff at Children's Hospital of Pittsburgh and St. Clair Hospital, where he cares for newborns and teaches "Baby Basics" classes for expectant parents.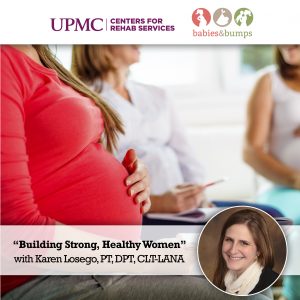 >1:15PM
Building Strong, Healthy Women 
Presented by
Karen Losego, PT, DPT, CLT-LANA
UPMC Centers for Rehab Services
Pregnancy and delivery take a toll on a woman's body; learn about the changes the body goes through, how it can affect you, and how women's health physical therapy can help. Karen Losego will identify the changes the body goes through during pregnancy and delivery, outline how the musculoskeletal system is affected, and share information on building strong, healthy women from the inside out. Karen is a physical therapist for women's rehab and men's health and treats conditions including antepartum and postpartum pelvic floor dysfunction, pelvic pain, urinary or fecal urgency and/or incontinence, GI dysfunction, and lymphedema oncology related issues.