Seminars
Our seminars are led by local experts and focus on topics related to pregnancy, labor & delivery, newborns & infants, and the transition to parenthood. Sessions are typically 30 to 45 minutes long. We also have demonstrations throughout the day.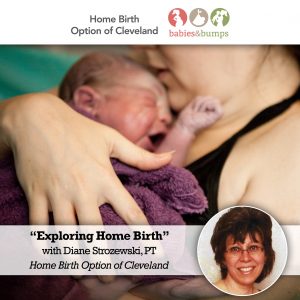 > 10:15AM
Exploring Home Birth
Presented by Diane Strozewski, PT
Home Birth Option of Cleveland
Join Diane Strozewski of Home Birth Option of Cleveland for an introduction to home birth and the benefits for mom and baby in this seminar about birth alternatives. Learn about the mother/baby- centered birth experience, understand all of your options, see examples of birth and bonding in the home setting, and leave with tips for achieving a positive birth experience. Diane has been supporting natural childbirth and the prevention of unnecessary cesareans for over 30 years.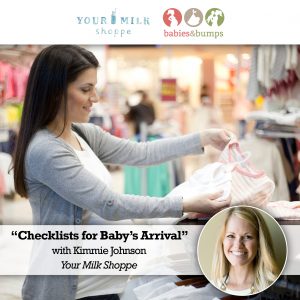 > 10:15AM
Checklists for Baby's Arrival
Presented by Kimmie Johnson
Your Milk Shoppe
Baby Planning 101 goes beyond just building a registry…although you'll learn more about that too! Maternity Consultant Kimmie Johnson, co-founder and COO of Your Milk Shoppe, will outline ways to take care of yourself during this transitional time and create checklists, break apart the trimesters, and help prepare your heart and mind for childbirth. Understand what should be done and when, get tips for registry building, and an intro to baby gear. Kimmie and Your Milk Shoppe serve mamas and mamas-to-be with services like baby planning, baby proofing, nanny placement, and everything in between. Their goal is to bring moms peace of mind along their parenting journey because moms need milk, too!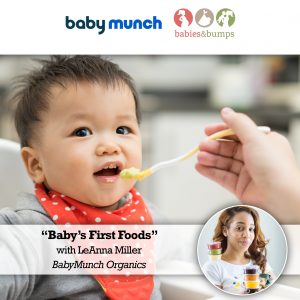 > 10:15AM
Baby's First Foods
Presented by LeAnna Miller
BabyMunch Organics
Join LeAnna Miller, founder and CEO of BabyMunch Organics for a seminar discussing the process, timing, and options for weaning your little one from milk/formula to solid foods. Get ideas for baby-led weaning, gain insight into ways to save money and wean with everyday ingredients, and leave with practical tips for a successful transition to solid foods.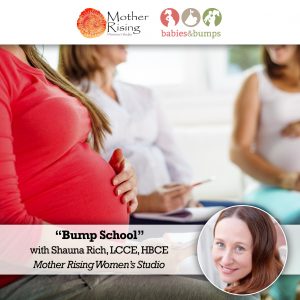 > 11:15AM
Bump School
Presented by Shauna Rich, LCCE, HBCE
Mother Rising Women's Studio
You're pregnant! Now what? There are so many questions! Doctor or Midwife? Home birth or hospital? What's a birth center? Which childbirth class is best for you? What is evidence-based care? Are doulas necessary or just trendy? And what is this thing about people eating their placentas?! Get answers to these questions and more in this session with Shauna Rich, LCCE, HBCE from Mother Rising Women's Studio and leave with a great resource list to help guide you. Shauna is the mother of four kids, co-founder of Mother Rising Women's Studio, and childbirth educator.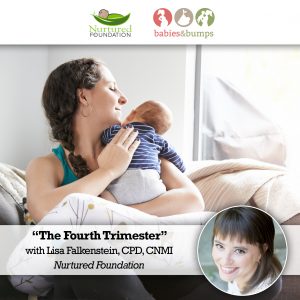 > 11:15AM
The Fourth Trimester
Presented by Lisa Falkenstein, CPD, CNMI
Nurtured Foundation
We spend so much time and energy planning for pregnancy and childbirth, but then baby arrives and then what?! The postpartum period is an important time of adjusting for mom, baby, and your expanded family as a whole. Join certified postpartum doula, Lisa Falkenstein, CPD, CNMI from Nurtured Foundation, for an informative discussion on how you and your family can prepare physically, emotionally, and practically for the postpartum transition. Leave with practical planning tips for life with a newborn, healing your body after birth, the postpartum emotional rollercoaster, family role transitions, and more. Lisa's love for families, motherhood, and breastfeeding led to a career as a postpartum doula and she went on to start Nurtured Foundation in 2014. She is also a Breastfeeding Educator, Certified Newborn/Infant Massage Instructor, Certified Belly Binder, and is currently pursuing an Infant Sleep Instructor certification.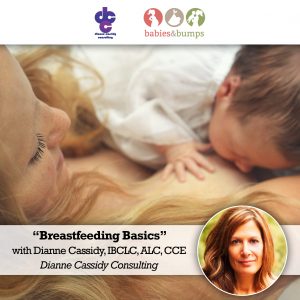 > 11:15AM
Breastfeeding Basics
Presented by Dianne Cassidy, IBCLC, ALC, CCE
Dianne Cassidy Consulting
Learn basic techniques to foster the breastfeeding experience you desire in this seminar with Dianne Cassidy, BCLC, ALC, CCE, friend and partner of Babies & Bumps since its inception. Gain insight into breastfeeding in the hospital and after discharge, initiating breastfeeding, benefits for mom and baby, debunking myths, and how your support person can help. In addition to her lactation certifications and consulting business, Dianne is also a health educator and presents for medical personnel, lactation and birth specialists, and parents, teaching prenatal breastfeeding classes.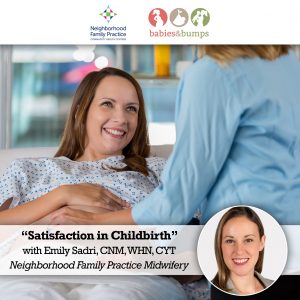 > 12:15PM
Satisfaction in Childbirth
Presented by Emily Sadri, CNM, WHN, CYT
Neighborhood Family Practice Midwifery
What is the most important factor in determining a woman's satisfaction in pregnancy and childbirth?  Join Emily Sadri, CNM, WHNP, CYT trained midwife and women's health nurse practitioner with Neighborhood Family Practice Midwifery, for a session on the most current scientific evidence about how and what makes women feel good about their pregnancy care and birthing experiences. Learn about relationship-based care, shared decision making, how to ask the right questions for your individualized wants and needs, and feel satisfied and empowered in your prenatal care and birth experience. With more than ten years of experience working with women and families, Emily is passionate about complementary and alternative medicine, integrating a whole-body approach to caring for women, from puberty, through the childbearing years, and beyond menopause.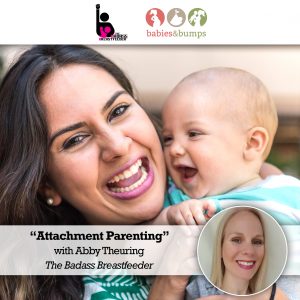 > 12:15PM
Attachment Parenting
Presented by Abby Theuring
The Badass Breastfeeder
The 7 B's of Attachment Parenting are tools not rules! The Badass Breastfeeder and our special guest, Abby Theuring, will discuss what Attachment Parenting means, how to incorporate it into your daily life, and how to deal with critics. Leave with ways to practice Attachment Parenting in your own home and feel prepared to handle people who may challenge your decision. Abby Theuring is a blogger, public speaker, activist, wife, and mother of two in Chicago, IL. She writes about breastfeeding, gentle parenting, and feminism. Abby has a master's degree in Social Work and worked with abused and neglected teenagers for 14 years before her son, Jack, was born. Upon the birth of her son she quit her job and refocused her passion for advocacy to breastfeeding and gentle parenting. Abby struggled to get started with breastfeeding and now hopes to empower mothers through blogging and public speaking.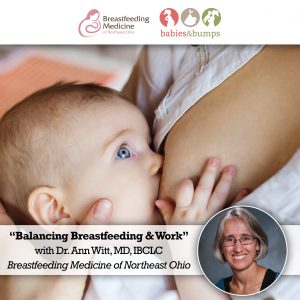 > 12:15PM
Balancing Breastfeeding & Work
Presented by Dr. Ann Witt, MD, IBCLC
Breastfeeding Medicine of Northeast Ohio
Set yourself up for success as a breastfeeding mom returning to work in this session with Dr. Ann Witt, MD, IBCLC, physician and founder of Breastfeeding Medicine of Northeast Ohio. Dr. Witt will discuss breastfeeding options, expectations, and resources to help create a plan that best suits you and your family. Get ideas for preparation and support while breastfeeding at work, gain resources for talking to your employer and child care provider, and understand milk expression and maintaining your supply. Dr. Witt founded BFMEDNEO in 2008 to provide specialized breastfeeding medicine support to mothers and infants; she and her team have had the privilege of working with thousands of mothers and babies and enjoy partnering with families and their health care providers to help them reach their individual breastfeeding goals. Dr. Witt is also a board-certified family physician, the Director of Lactation Services at Senders Pediatrics, and Fellow of the Academy of Breastfeeding Medicine.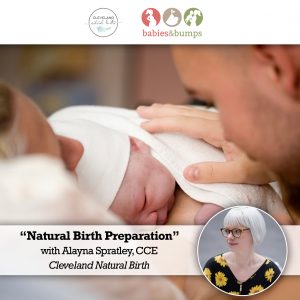 > 1:15PM
Natural Birth Preparation
Presented by Alayna Spratley, Certified Childbirth Educator
Cleveland Natural Birth
Don't just hope for a natural birth, prepare for one! Childbirth is a transformational experience for expectant parents, and this milestone moment deserves thoughtful planning. Uncover seven exceptionally valuable tips in this seminar with Alayna Spratley from Cleveland Natural Birth to prepare to navigate our modern birth climate. Learn about choosing a provider that supports your birth philosophy, choosing the best birthplace for you and your family, and determining if a natural birth is right for you; birth education is the key to having a safe and satisfying experience. Alayna is a Certified Childbirth Educator, doula, owner of Cleveland Natural Birth, and Ohio Director with The Nurturing Root. In addition to her professional work, she is honored to serve as the Volunteer Assistant Director with Babies New Boxes Ohio and as a community advocate with HealthConnect One's Birth Equity Leadership Academy.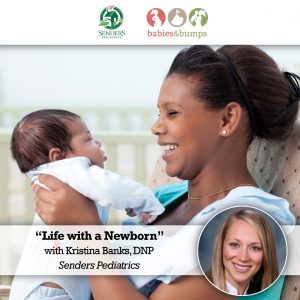 > 1:15PM
Life with a Newborn
Presented by Kristina Banks, DNP
Senders Pediatrics
You arrive home safely with your precious newborn, who is sleeping peacefully in their new car seat. You carry them inside, set them down, and…now what?! Kristina Banks, DNP from Senders Pediatrics will educate new and soon-to-be parents on basic infant care, sleep patterns, and the fundamentals of life with a newborn. Gain a better understanding of what life after delivery is really like and leave feeling prepared to bring your baby home from the hospital.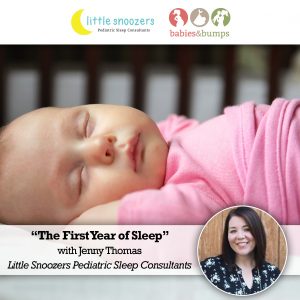 > 1:15PM
The First Year of Sleep
Presented by Jenny Thomas
Little Snoozers Pediatric Sleep Consultants
While sleep itself is a natural process, developing healthy sleep habits is a learned skill. This seminar is designed to help parents of infants and toddlers form healthy and lasting sleep habits, ultimately giving the entire family the sleep they need. Jenny Thomas will walk through how sleep habits change as babies grow, provide information on sleep schedules and the 4-month "sleep regression", and teach parents about infant sleep and how to lay a strong foundation at home. Jenny is certified through the Family Sleep Institute and she and the Little Snoozers team are dedicated to providing personalized sleep plans and one-on-one support to help each family achieve their sleep goals.